Behavioral Changes for a Better Bladder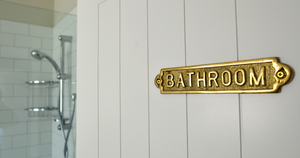 Are you affected by urinary incontinence? Is somebody you love? If so, you are likely aware of how frustrating and unpleasant this condition can be. It not only affects how you feel physically, but it also is a cause of much emotional distress. Those who suffer are often not always living their best lives because of the fear of possible embarrassing leakage and accidents.
Many who are impacted by urinary incontinence often say they would do absolutely anything to have more control over their lives. They may be interested in some of the behavioral changes medical professionals suggest to help control it.
Lifestyle Changes to Live with Incontinence 
As with any lifestyle change, it is recommended that you speak with your physician about your incontinence and overall health prior to making significant changes. You want to be sure you understand the causes of your incontinence and that you are receiving any necessary medical treatment.
Many professionals suggest their patients document their instances of incontinence (along with what they are eating and drinking) to better gauge what is happening and what may be aggravating their condition. These "diaries" can be helpful when identifying behavior modification actions.  Some behavioral changes (this is not a complete list) which have proven helpful include:
Pelvic Floor Muscle Training

Urge Management

Bladder Irritant Reduction (avoiding certain foods or beverages)

Scheduled Bathroom Visits

Weight loss
The modifications that are best for you are dependent upon a host of factors. Your physician can help you determine which may be most successful.  He or she will likely suggest more than one, as multiple changes may better help to control your incontinence. The combined effect could help improve your health and make your life significantly more enjoyable.
Success with Incontinence 
In order to be successful, you must commit to these new behaviors, and set realistic expectations. You are not going to see changes immediately. Give them time to work, and continue to monitor and track your incontinence. This will help you identify even the smallest improvements.
Keep in regular contact with your physician, always sharing changes in your overall health as well as your incontinence. While there are times that medication and more invasive treatment is necessary, in many cases adapting your behavior can help control your incontinence and improve your life.
AT LIQUAGUARD® WE UNDERSTAND THAT INCONTINENCE CAN BE FRUSTRATING AND EMBARRASSING. WE RECOGNIZE HOW DIFFICULT IT CAN BE TO MANAGE, BOTH PHYSICALLY AND EMOTIONALLY. WE ARE PROUD TO SUPPLY A BROAD RANGE OF PRODUCTS TO MAKE LIVING WITH INCONTINENCE A LITTLE BIT EASIER.
VISIT OUR WEBSITE TO SEE OUR COMPLETE INVENTORY. AND, CALL US WITH QUESTIONS. WE LOOK FORWARD TO HELPING YOU FIND THE BEST PRODUCTS FOR YOUR NEEDS. WE CAN HELP IMPROVE YOUR QUALITY OF LIFE.
---